25% off site wide! Plus, 40% off all ground beef products!


Free shipping on orders over $199 for OR, WA, CA, ID and NV residents!
Quality Runs in the Family​
Our family sustainable ranching heritage dates back to 1930 when Albert Ceciliani started a dairy farm in California's San Joaquin Valley. Albert's son Darrell Sr. took over in 1968, but passed away only a few years later. His wife and kids continued his legacy with the family business. Eventually, they moved to Central Oregon and purchased Rocker 3 Ranch (named after the brand issued to great-granddad Albert).
Today, the 4th generation of Cecilianis continues the stewardship for animals and land alike.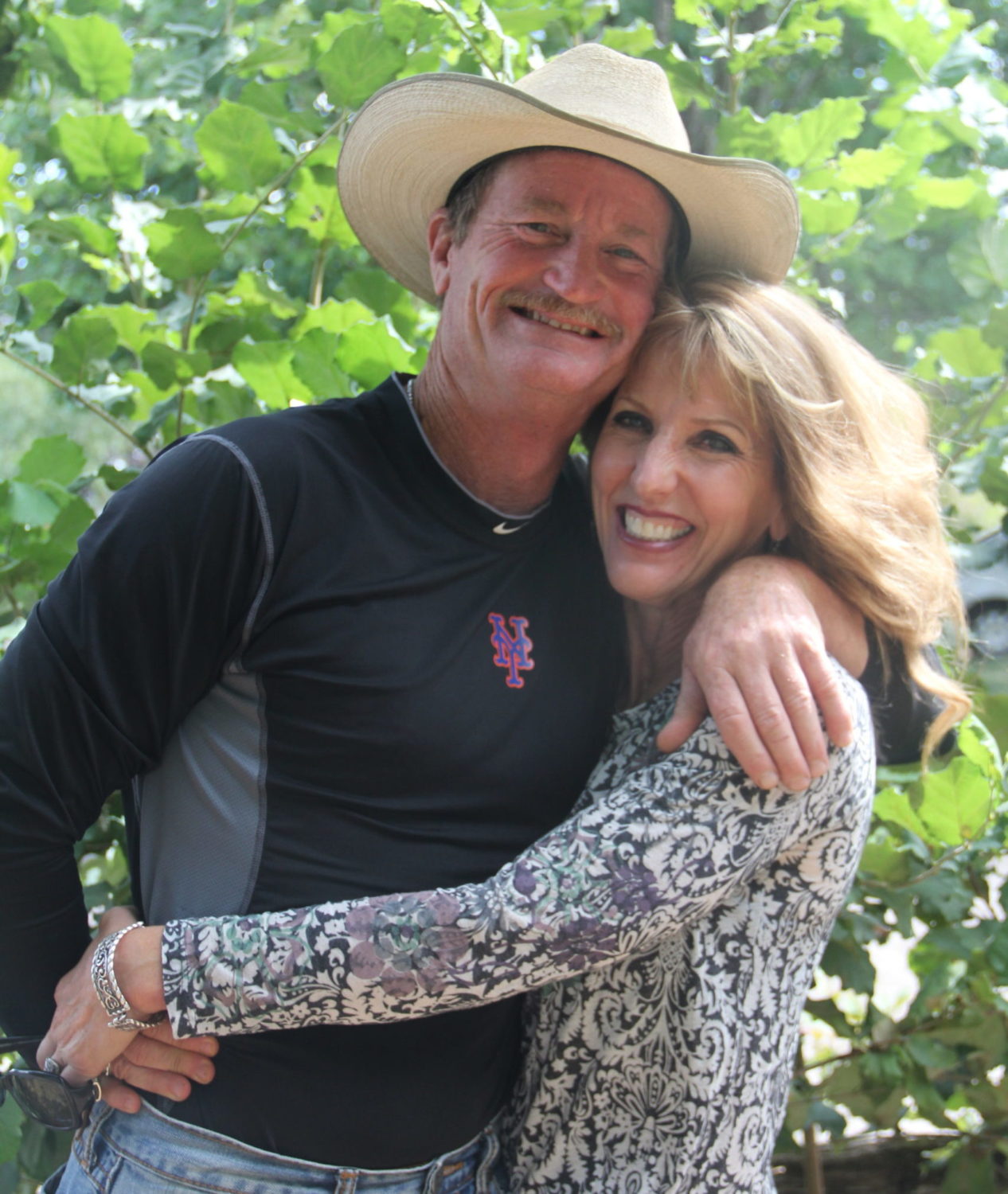 Darrell Ceciliani, Jr, ("Big D")
Born in 1959 in Banta, California, Darrell was raised on the family farm and gained a grassroots appreciation for hard work and teamwork from his parents and grandparents. While preparing for his own ranching career, Darrell and his cousin took over the 100-acre farm following his father's untimely death––eventually expanding it to 1,600 acres and growing various row crops and hay. 
In 1991, he moved to Oregon to start the ranch that came to be known as Rocker 3. In the last two decades, Darrell has passed along his love of the land to his sons, with whose help he launched Oreganic Beef Company in 2019. He resides onsite with his advisor, confidant, and partner Rosalynn, and continues to oversee ranch operations. All while maintaining the belief in accountable stewardship and personal responsibility––the foundation of the Ceciliani family for four generations.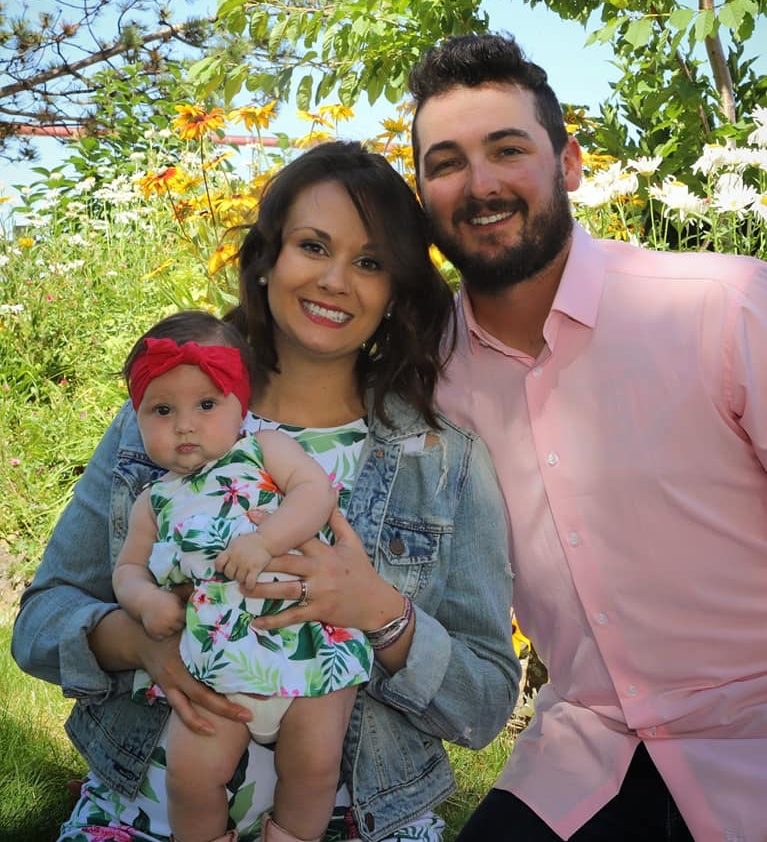 Raised on Rocker 3 Ranch, Darrell graduated from high school in Madras, OR where he earned a baseball scholarship to play at Columbia Basin College. A year later, he became the New York Mets' third pick in the 2009 MLB Draft. 
Following a 9-year career with the Mets and the Toronto Blue Jays, Darrell returned home to pursue ranching. An avid outdoorsman, he has guided guests on Rocker 3's recreational acreage from an early age, and today manages the livestock and day-to-day ranching operations. Darrell and his fiancé Sarah live in Madras with their baby daughter Sofia.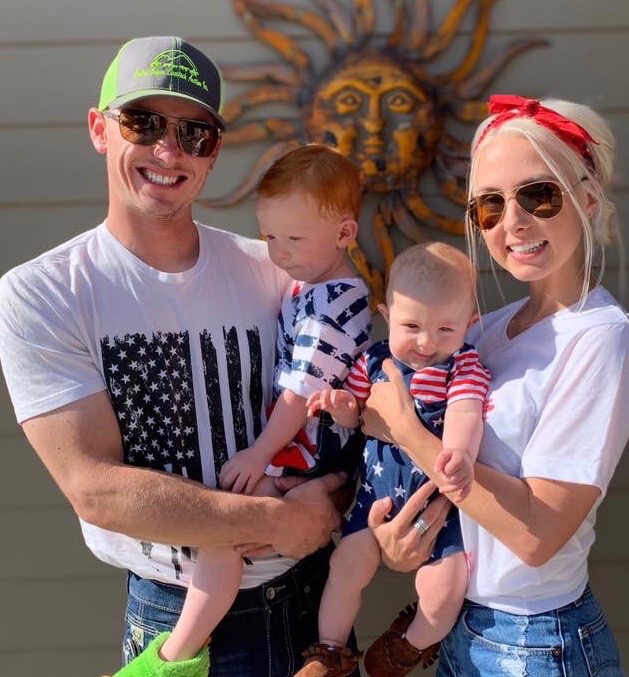 From his childhood on the ranch through high school, Derek loved building and operating heavy machinery. In 2010 he traded riding tractors for riding bulls until knee surgery and college courses convinced him he was born and bred for ranching. 
Since then, he has worked alongside his dad in all aspects of ranch management, from livestock and farming to guiding hunting and fishing tours. In 2018 he started his own trucking business while continuing to oversee equipment operations and livestock transport for Rocker 3. Derek lives in Madras with his wife Misty and sons, Branson and Decker.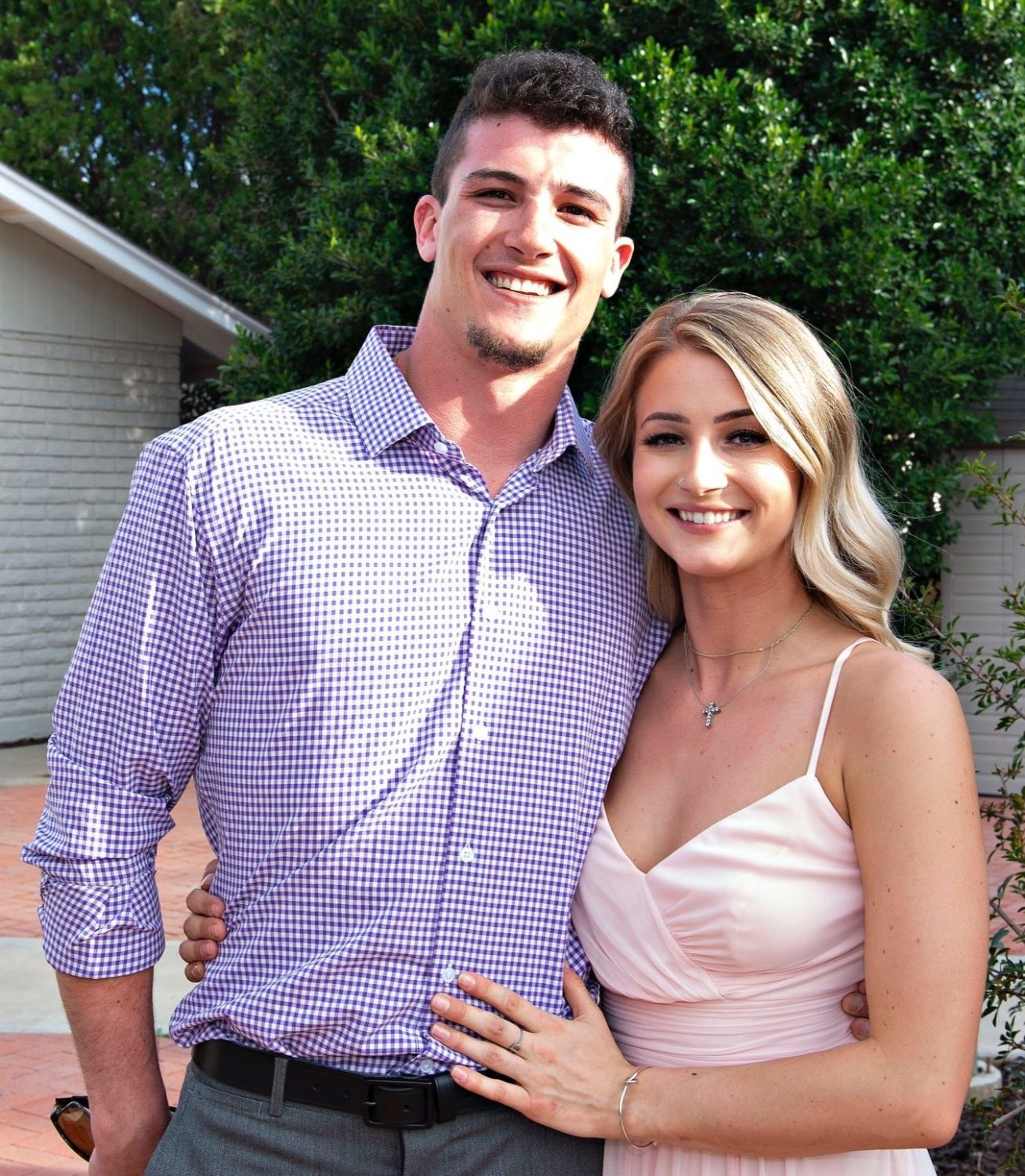 The youngest of the three boys, Devin shared a talent for baseball which led to his selection by the Tampa Bay Rays in the 2013 MLB draft. Instead, Devin decided to accept a football scholarship at Western Oregon University. His football career was cut short by an injury, but Devin graduated with a BS in business and returned home to Rocker 3 to assume the Oreganic Beef Company operations responsibilities.
A professional outdoorsman who has guided on the ranch from an early age, Devin and his girlfriend Lauren live in Madras.
What Our Customers Are Saying
"My wife and I split a T-bone last night. It was the best steak I have ever cooked. It certainly was on par with any high-end steak or chop house steak I've had."
What Our Customers Are Saying
"Oh my goodness. We grilled our steaks last night.  Pure perfection. The meat was melt-in-your-mouth tender with amazing flavor! Can't wait to eat our T-bones!" 
What Our Customers Are Saying
"The cuts of beef I received were nicely butchered, and thus far everything we've tasted has been great! We ordered NY strips, ribeyes, and filets... and we're looking forward to trying other cuts. Also, my follow-up questions for our order were answered promptly. Great customer service goes a long way!!"
What Our Customers Are Saying
"Best beef ever!!! The meat was delivered beautifully and the meat was better than we expected. My husband even made a comment that we couldn't get this good of a cut at a high end restaurant. The quality is top notch."
What Our Customers Are Saying
"The customer service and quality of meat are equal in every respect! Wonderful company!"
What Our Customers Are Saying
"We ordered the Brisket. I still have one slab left. Amazing meat and cooked very well on my traeger. Suggest the slower you can cook grass fed meat the better. Anyhow I will be ordering another round real soon. Thanks for the quality meat!!"
What Our Customers Are Saying
"Oreganic Beef Company meat is by far the best you can get. The quality and flavor is unmatched from any other I have had. The steaks are cut perfectly and grill up nicely. Take OBC's advice on cooking times, Grass Fed cooks quick. I will continue to buy my Beef through this great Company."
What Our Customers Are Saying
"I am for sure without a doubt going to buy meat from you guys again. Without even considering the grade-A quality, I will be back because of the customer service. It was really easy for me to reach out and get a hold of somebody quick. Can't wait for my next order of beef!"
What Our Customers Are Saying
"It is difficult to get organic grass finished beef and Oreganic offers this. The beef was tasty and well packaged! We will definitely order again."  
What Our Customers Are Saying
"Oreganic Beef Company has amazing product. The company is local and family owned. Nothing but great experiences and quality organic beef."
What Our Customers Are Saying
"It's great farm raised grass fed beef. Some of the best cuts of meat we have bought. Highly recommend!"
What Our Customers Are Saying
"Can't say enough good things about Oreganic Beef Co! I got a big order for the holidays and all of my family love it! Asked me multiple times where it came from. Great meat raised by even better people!"
What Our Customers Are Saying
"Great quality product! Love buying local."
What Our Customers Are Saying
"Amazing service & meat!"