The commercial food industry may be a lot of smoke and mirrors, but we're all about full transparency and traceability.
25% off site wide! Plus, 40% off all ground beef products!


Free shipping on orders over $199 for OR, WA, CA, ID and NV residents!
As a family-owned ranch, we are personally involved in each step of the process.
Our goal? To do right by both our livestock and our customers. Sure, our Oregon-grown beef is a little more expensive. But the overall health benefits, the extra time and care we give our animals, and the peace of mind that comes with knowing where and how your meat was raised make it worth every penny.
Respecting the Land With Our Oregon Beef
At Rocker 3 Ranch, we uphold the tradition of Oregon's cattle country. The ranching industry around us has a long history of preserving the open spaces that 70% of the state's wildlife call home. Our rotational grazing techniques help control invasive non-native plant species, return carbon to the soil, and promote healthy plant production. Because you can't have healthy cattle without healthy land.
Rocker 3 Ranch: Oregon Born and Bred
Oregon is our home. And we take pride in caring for the land and all things living on it. That's why we took our time and built our ranch the right way. In 2014, our ranch became Central Oregon's only third-party verified, 100% grass-fed and finished, GAP4, USDA certified organic operation. All while producing the finest, healthiest, tastiest, most traceable beef you can buy.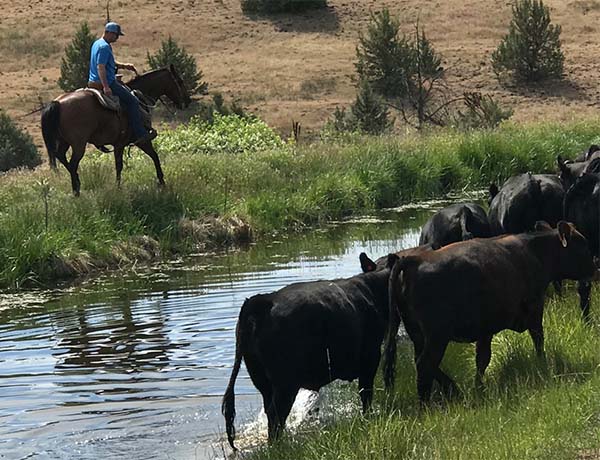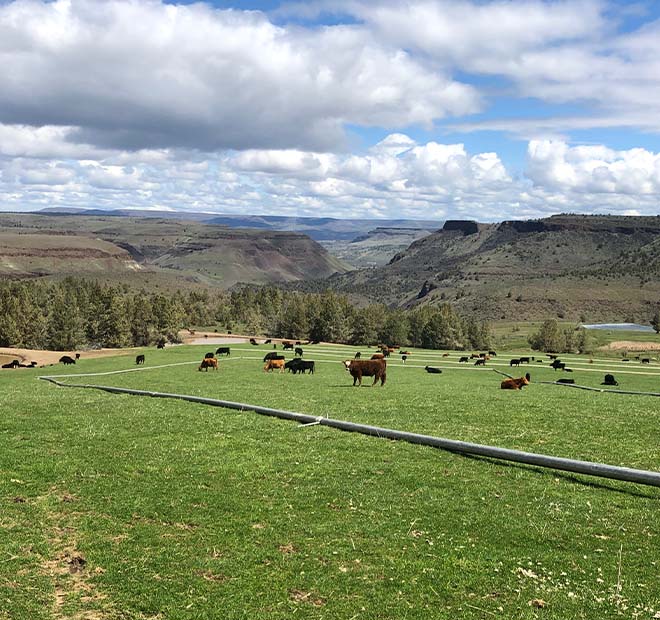 Simply put – it's the most natural and healthy way for the land, the cattle, the environment, and you!
-Darrell Ceciliani, Owner, on the formation of Oreganic Beef Company